We have a group in our street called 'KLASMEYTS' and yesterday we held a Christmas party for our street aimed to strengthen the unity in our neighborhood and give joy and entertainment to both children and adults in the spirit of Christmas. Here are the pictures. =)
FOOD!! =)
We also had games for both chldren and adults..
Dance contest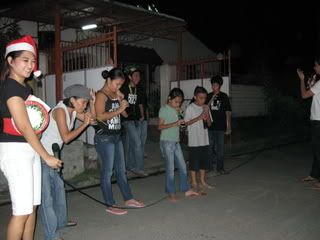 I dont know the name of this game but it has something to do with the fastest one to finish a bottle of soda.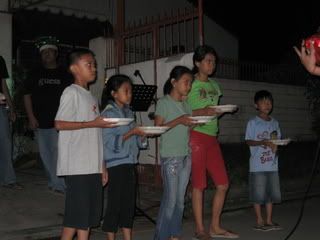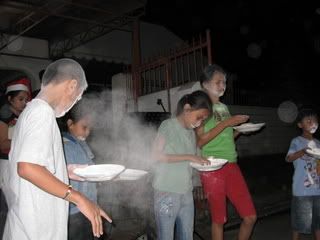 In these pictures, the contestants are to find the coin hidden beneath the plate filled with powder.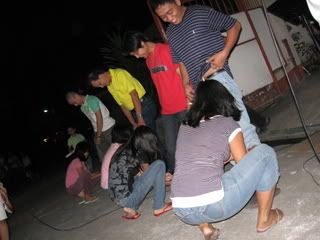 The coin is placed inside the pants and the first one to bring up the coin from the bottom of the pants to the waist part wins the game.
Longest line relay..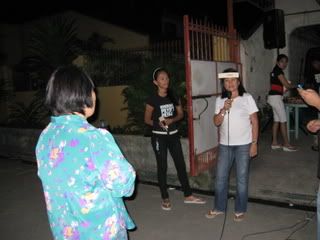 Guessing game..
We had a singing contest too!!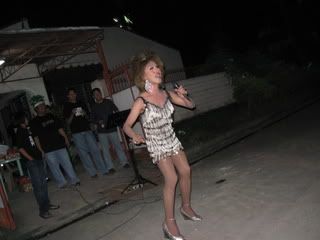 We were also entertained by a celebrity impersonator..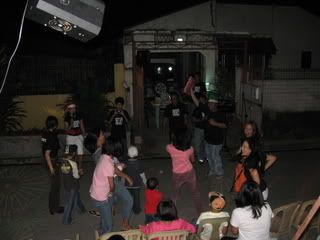 We gave away prizes for the winners of each game and we also gave out the gifts that was brought to us by the homeowners themselves.
After the games, everybody just enjoyed the remaining time to dance.. =)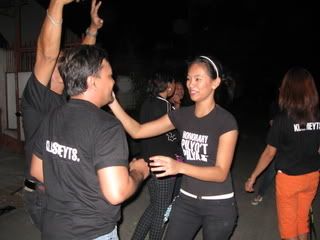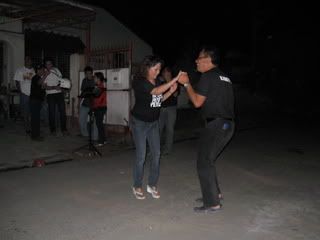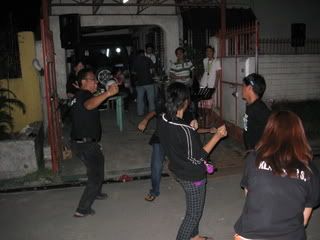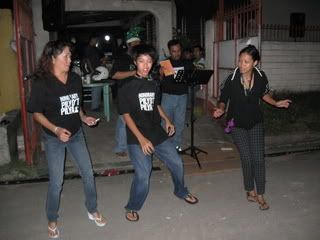 With some of our guests..
THE KLASMEYTS! Batch 2008. =)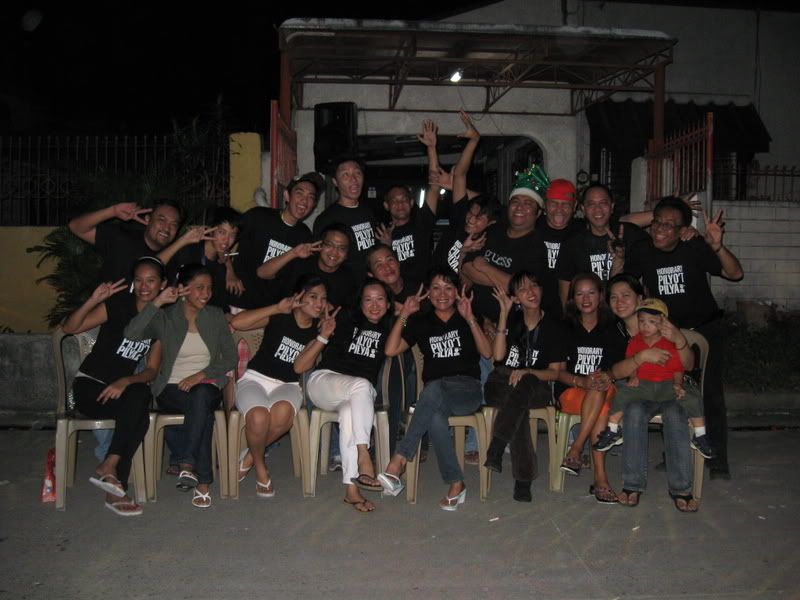 WE ARE VERY HAPPY THAT THIS PARTY WAS A SUCCESS! THANKS TO ALL THAT HAVE PARTICIPATED AND MUCH THANKS TO THOSE WHO BROUGHT ADDITIONAL GIFTS FOR OUR NEIGHBORS. WE ARE LOOKING FORWARD FOR ANOTHER PARTY NEXT YEAR!!